Students in International Economic Relations on a work visit at ABB Sevlievo
On April 27, 2018, students and professors from the Department of International Economic Relations visited the international company ABB Bulgaria Ltd. - Sevlievo branch.
The meeting between the Academy's representatives and the practice took place as a result of the beneficial cooperation and active activity of Alumni Club International Economic Relations (IntEcoR).
The contact was established by Vassil Shishkov, a graduate of the specialty, a member of the Alumni Club IntEcoR and currently working in the company.
The agenda of the work visit included a brief presentation about the company, a presentation of the activities related to the strategic supply of materials and a walk through the production areas.
Georgi Manolov, Operational Manager at ABB Bulgaria Ltd. – Sevlievo branch, introduced the participants in the working meeting to the international aspect of the company.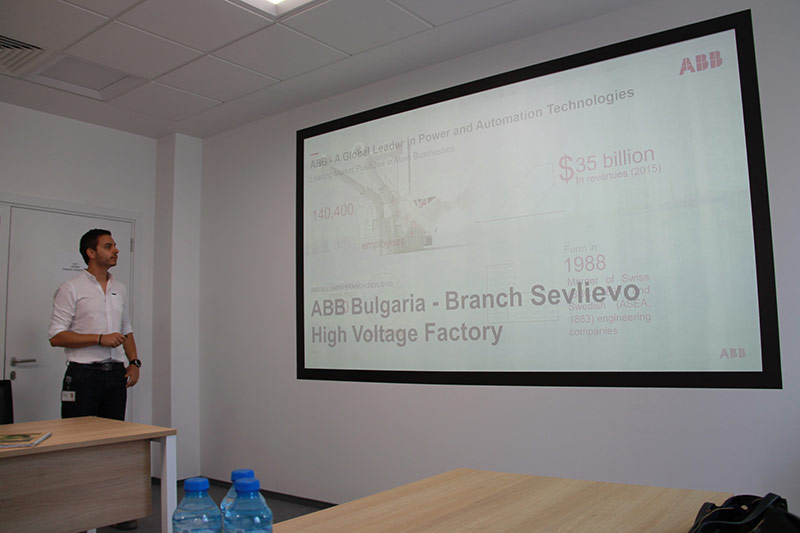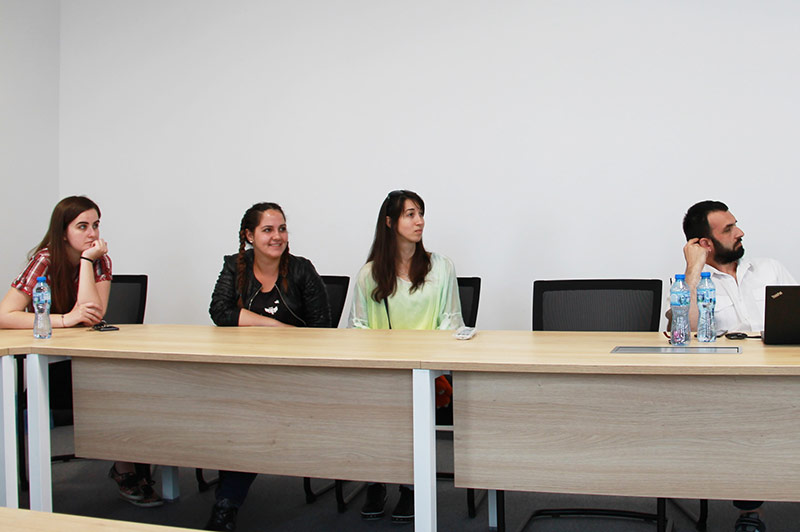 The company is an innovative technology leader in the field of power supply, electrical equipment, robotics and motion, industrial automation and energy networks serving residential, industrial, transport and infrastructure customers around the world.
It carries out international operations in more than 100 countries, with 144,400 employees and revenues of approximately 35 billion US dollars.
ABB operates worldwide in four business areas, and in Bulgaria, the company is operating in three key divisions - Power Grids, Electrification Products and Robotics and Motion.
ABB has over 2,500 employees in Bulgaria and operates with a head office in Sofia and four branches across the country. Two of the manufacturing units are located in Rakovski and produce low and medium voltage electrical components. The other two factories are located in Petrich, for Low Voltage Products, and in Sevlievo for High Voltage Products. ABB also has a Turbocharger Service Station in Varna.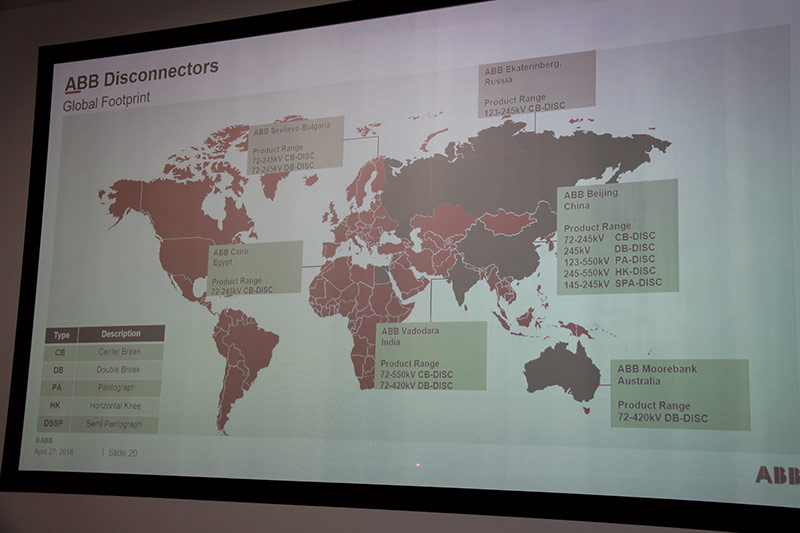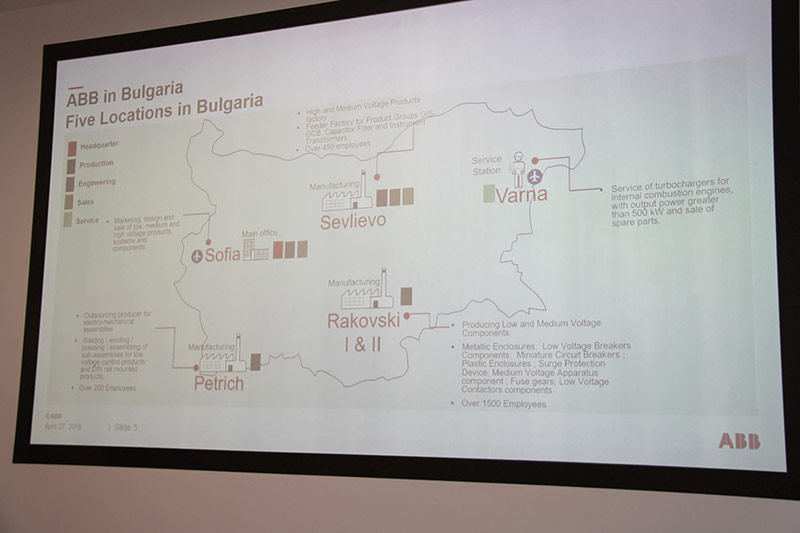 Nikola Pushkov, Head of the Strategic Supply Department, told the participants about the work of the Strategic Clients Division, the supply and the monitoring of the prices of raw materials, the observance of the delivery terms, the application of Incoterms, the conduct of trade negotiations with foreign partners, negotiating payment terms.
During the visit of the production areas the participants in the meeting got acquainted with the organization of the production, the division of the working teams, the distribution of the tasks, the motivation of staff, the quality improvement. The students saw a special room in which the working teams meet once a week to discuss the problems encountered and solve them in order to improve the quality of work and production.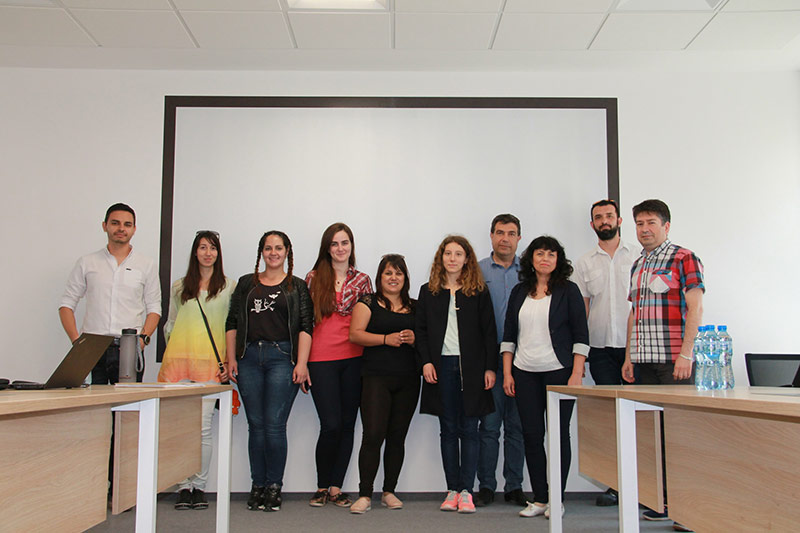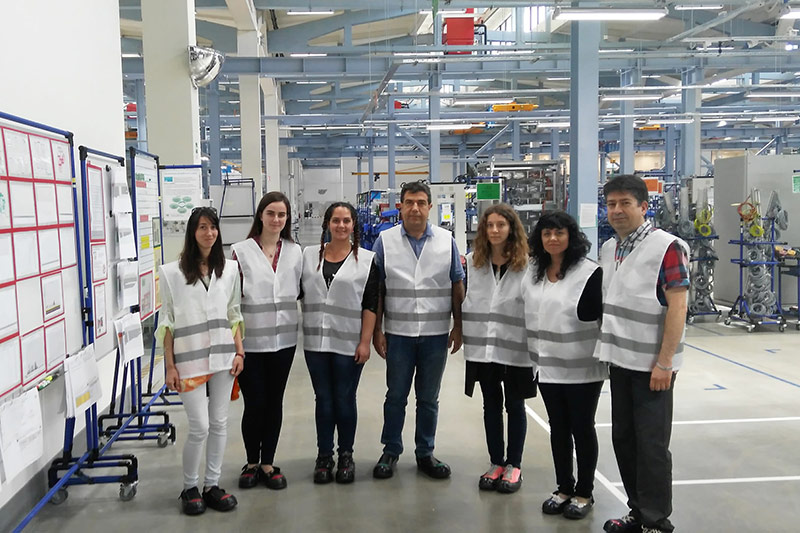 Opportunities for wider cooperation between the Tsenov Academy of Economics and ABB Bulgaria Ltd. - Sevlievo branch were discussed, in order to strengthen the relationship between students and the business.