Round table to present the results of project 6-2020 about circular economy
On October 30, 2020, a round table on the issues of the circular economy and its application in Bulgaria was held at the Academy of Economics - Svishtov. In implementation of the safety measures related to Kovid-19, only a part of the team of the research project №6-2020 was present in the Rectorate Conference Hall - Prof. Tanya Gorcheva, DSc, Assoc. Prof. Zdravko Lyubenov, PhD and Head Assistant Ivaylo Petrov, PhD, lecturers at the Department of International Economic Relations, and the other participants joined the discussion via videoconference on the platform
bbb.uni-svishtov.bg
.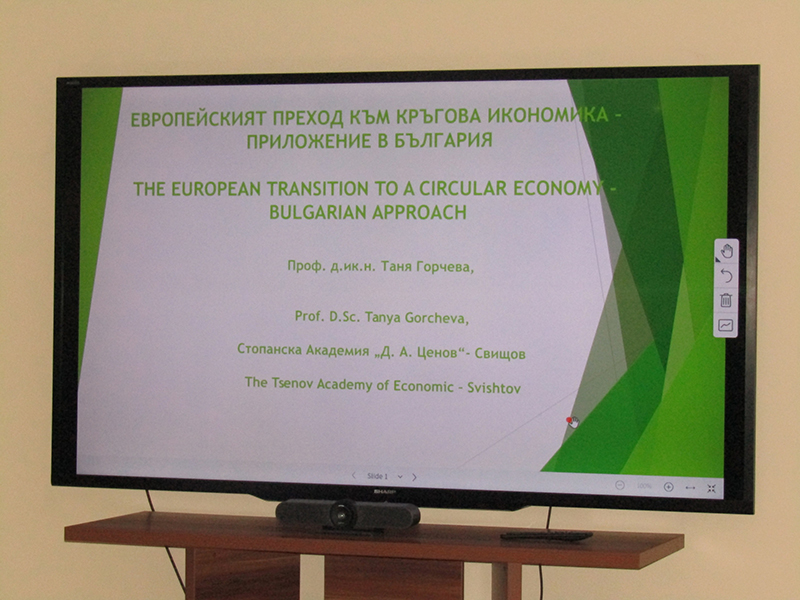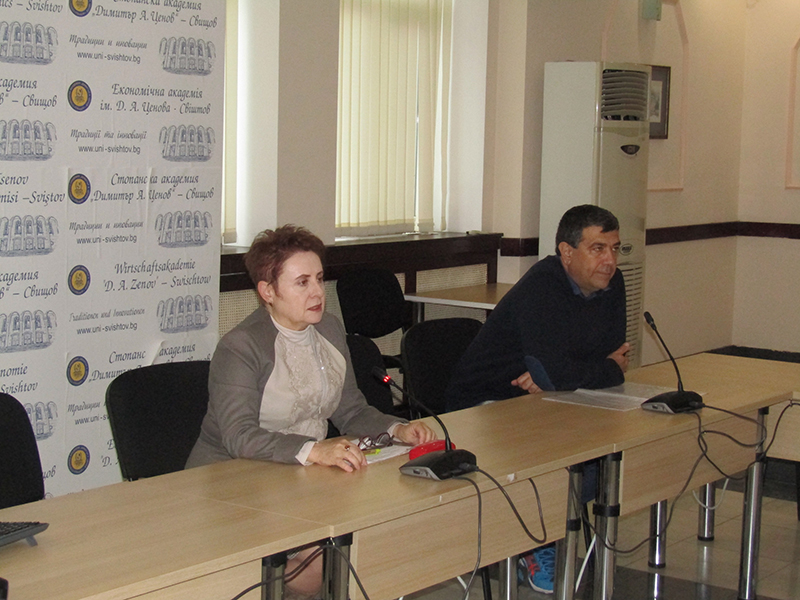 After the initial welcoming words, Prof. Gorcheva, the project manager, introduced the audience to the main parameters of the scientific problem and the approaches for researching the topic of the circular economy. The main goal of the project was to discover and study the good European practices in the field of circular economy, aimed at creating a closed cycle production system, with minimal use of resources and waste, pollution and carbon emissions, in order to apply them in businesses and everyday life in Bulgaria.
Assoc. Prof. Lyubenov presented the strategies for applying the principles of the circular economy in the practices of Bulgarian business and the documents that reveal the results of our country's policy in the field of environment and the circular economy.
The origins of the concept of a circular economy, the common features and differences in definitions, as well as the current legislative initiative of the European Commission regarding the principles of sustainability of the circular economy, were among the main points in the presentation of Head Assistant Petrov.
The ensuing discussion included lecturers and PhD students from the Academy of Economics, representatives of business and practice, who expressed their views on the European Green Pact - the European Commission's initiative involving the circular economy, and the EC's call on Member States to adopt or update their national strategies, plans and measures for the circular economy.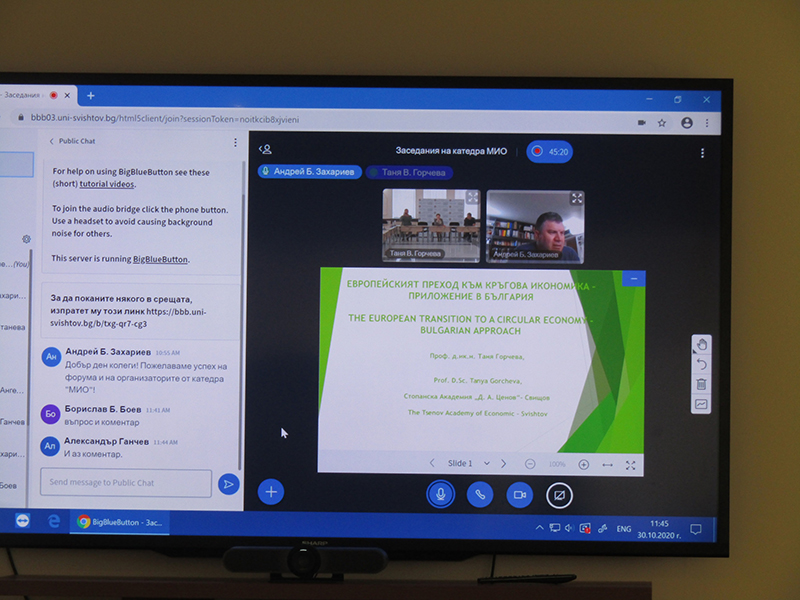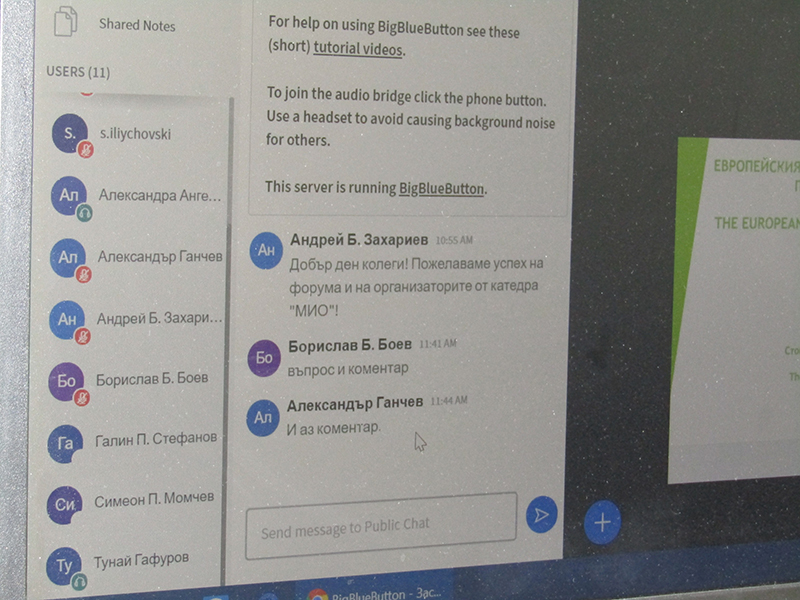 In conclusion, the participants agreed on the thesis that in Bulgaria there are prerequisites, stakeholders and tools for creating a comprehensive policy in terms of building a business model that complies with the principles of the circular economy, and one way to create such a model is sharing and promoting good European practices.

The round table is organized in implementation of project №6-2020 "The European transition to a circular economy - application in Bulgaria" funded by the Ordinance of the Ministry of Education and Science to promote research.